If you have multiple cards that are countered by the same spell, you can play one card to bait the spell, then you can safely play the other card(s).
Level-onafhankelijk
Kaarten die zelfs goed zijn op lager level. Hun hoofdstats worden niet te veel beïnvloed en geen hoofdinteracties zijn level-afhankelijk.
Sterk wanneer hoog level
Kaarten die vooral sterk zijn op hoger level. Hun hoofdinteracties tegen sommige kaarten zijn anders als ze een level of twee hoger zijn dan die.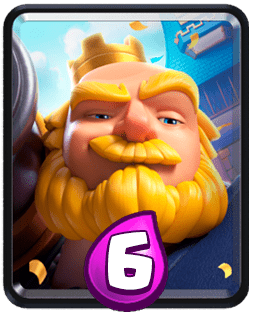 Zwak wanneer lage level
Kaarten die vooral slecht zijn als je ze op lage level hebt. Hun hoofdinteracties met een paar kaarten zijn verander wanneer ze een level of twee onder de andere kaart zijn.
Free-to-play score
Voor een snelle oriëntatie over hoe makkelijk het is om je deck te levellen voor gratis-te-spelen spelers. Hoe meer epische en legendarische het bevat, hoe lager de score.
RIP