Deck

3.8
Deck beoordeling
Beoordeling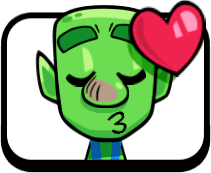 Verdediging

Verdedigend potentieel

Geweldig!

Aanval

Aanvallende mogelijkheid

Meer

veelzijdigheid

Deck veelzijdigheid

Meer

Synergie

Deck synergie

Slecht

Deck tips
Basis
Volgende aanbevelingen zijn alleen richtlijnen om je deck te verbeteren. Het kan werken zoals het is.
Je deck is oke!

Gelijksoortige decks
Soortgelijk

Verdedigende kaarten
Verdediging
Verdedigende Gebouwen
Verdedigende gebouwen in je deck. Als je er een hebt helpt het heel erg in het verdedigen.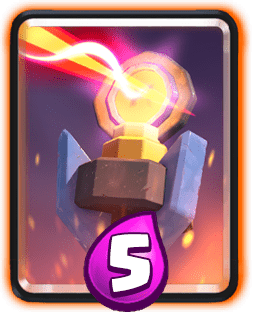 Aanvallende kaarten
Aanval

Zwermen en aas
Bait
aas kaarten
If you have multiple cards that are countered by the same spell, you can play one card to bait the spell, then you can safely play the other card(s).

Ladder info
Ladder
Level-onafhankelijk
Kaarten die zelfs goed zijn op lager level. Hun hoofdstats worden niet te veel beïnvloed en geen hoofdinteracties zijn level-afhankelijk.
Free-to-play score
Voor een snelle oriëntatie over hoe makkelijk het is om je deck te levellen voor gratis-te-spelen spelers. Hoe meer epische en legendarische het bevat, hoe lager de score.
Middelmatig

Deck cyclus
Cycle
Samenhang   3 5
Samenhang betekent dat deze kaarten samen goed werken. Ze vullen mekaar aan om de aanvallen of verdedigingen effectiever maken. Gedimde kaarten betekent dat de samenhang niet zo effectief is.
Counters   55 74
Counters op bedreigingen
Kaarten die de hoofdbedreigingen van je tegenstander verdedigen. Een gedimde kaart betekent dat de counters allen zullen helpen op verdediging maar niet helemaal alleen kunnen stoppen.
Countert de rest van de kaarten
Counters op de rest van de kaarten die de tegenstander kan spelen.