One time rewards
500

at 1 wins

1 000

at 2 wins

1 500

at 3 wins

2 000

at 4 wins

2 500

at 5 wins

3 000

at 6 wins
×

10

Royal Recruits
at 8 wins
Lightning
at 10 wins
×

800

Royal Recruits
at 12 wins

21 500

for a full challenge
The challenge
Entry fee
1× Free entry, then 100
Guaranteed prize

700

+

10

Top prize

11 000

+

550
Rules
It is a draft challenge.
You or your opponent have a chance to draft Royal Recruits.
All cards are leveled up to a tournament standard.
Make sure to check out this Guide first!
Challenge tips
Pick or not to pick?
PICK! Definitely pick them. It is a very strong and versatile defensive card. You can't go wrong, and there are no obvious hard counters to it.
Play patiently, play safe
This is a universal tip for any match. Don't rush, play patiently, make positive elixir trades on defense, counterpush with your remaining troops etc. If you risk, dump all your elixir at the bridge, hoping to surprise your enemy, there's a high chance you'll fail. Especially against better players.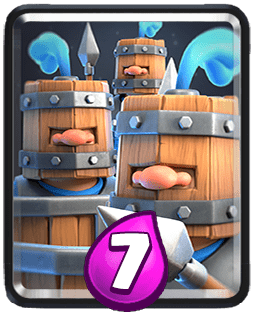 Common · Arena 7
Strong defensive ground swarm with shields covering the whole width of the arena.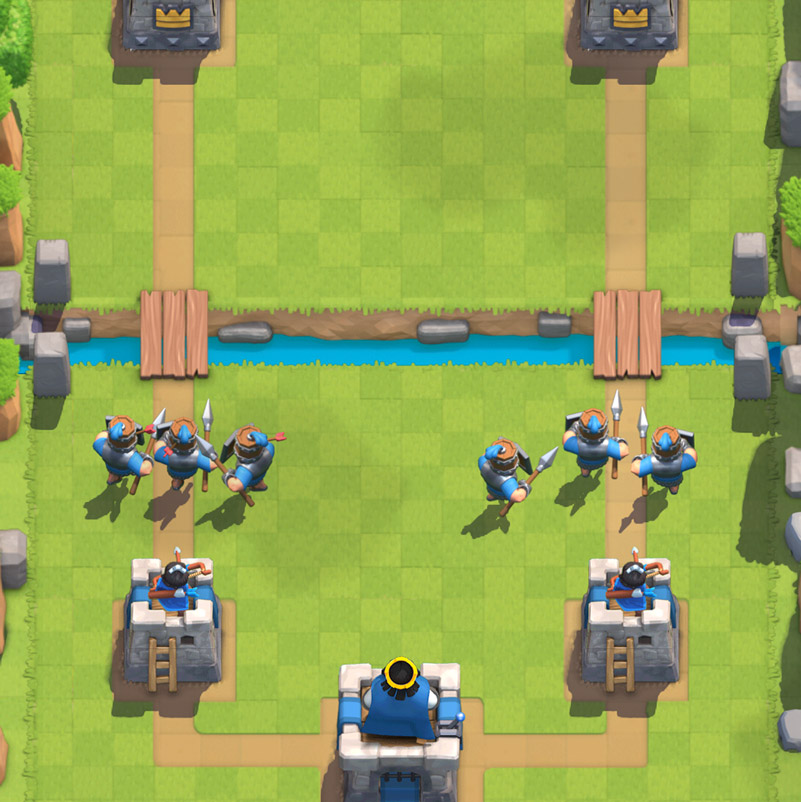 Counters
They're so spread out, spells don't work on them. Plus, they have shields.
Best countered by splash troops:
Or pulled to the middle by tanky troops:
They can be countered with air troops:
Synergies
It is a very versatile card, so it can be a part of almost any deck. Time will tell how the meta evolves, and what decks they fit in best.
They work well with split-pushing cards:
They counter
They are great at defending split pushes:
They have lots of hp and shields, so they counter non-splash units well:
Good luck in the challenge!
Did this guide help you?
Let me know at @deckshoppro. (I mean it!)
— pavelfi
Related videos
Best decks with Royal Recruits
More guides