My Best Clash Royale Deck

3.8
Zkopíruj deck!
Deck Check vysvětlený
Deck Check is a good way to quickly check if your deck has problems. It's not perfect, and it can't be since Clash Royale is a dynamic and sophisticated game. It also depends on skill. A pro with a bad deck can beat a bad player with a good deck. However, it should give you a good idea if your deck is good or not.
Obrana Obranný potenciál
How well you should be able to defend enemy attacks with this deck. It is calculated by looking at your defensive cards and their synergy.
Útok Útočný potenciál
How strong your deck is on offense. It is calculated from the cards that are able to deal damage to your opponent's towers.
Všestrannost Všestrannost decku
How is the deck able to defend against various things (swarms, tanks, certain units)? Calculated by looking at the counters to all cards in your deck.
Synergie Synergie decku
Synergy of the deck cards. How well they work together, both on offense and defense. This is the most important rating.
Problémy + Varování
Important part of the deck rating. Decks can have a good rating but have a problem for that can make it unusable. You always need to look at it together.

Deck tipy
Následující doporučení ber pouze jako vodítko, jak vylepšit deck. Třeba ti funguje i tak, jak je.
Tvůj deck je v pohodě!

Podobné decky
Pro pokročilé

Obranné karty

Útočné karty

Swarmy & Bait
Bait karty
If you have multiple cards that are countered by the same spell, you can play one card to bait the spell, then you can safely play the other card(s).

Info k ladderu
Nezávislé na levelu
Karty, které jsou dobré i na nižším levelu. Jejich klíčové vlastnosti nejsou moc ovlivněné levelem, stejně jako klíčové interakce mezi kartami.
Silná na vyšším levelu
Karty, které jsou obzvláště silné když jsou na vyšším levelu. Důležité interakce s některými kartami jsou vyšším levelem dramaticky změněny ve prospěch silnější karty.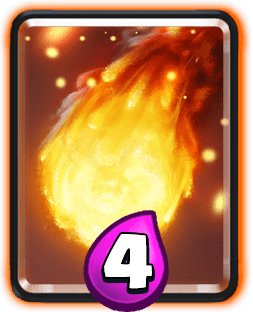 Slabá na nižším levelu
Karty, které jsou obzvláště slabé, když na nižším levelu. Důležité interakce s některými kartami jsou nižším levelem dramaticky změněny v neprospěch slabší karty.
Free-to-play skóre
Pro rychlou orientaci jak snadné je vylevelovat deck pro free-to-play hráče. Čím více epic a legendárek obsahuje, tím nižší skóre.
Průměr
Pro geeky

Cyklus decku

Attack Synergies 4 7
Synergie znamená, že karty fungují dobře, když se hrají spolu. Kombinace karet lépe útočí a nebo brání než obě karty hrané zvlášť. Tmavší karty znamenají, že synergie není tak účinná.

Defense Synergies 2 14

Countery
Dimmed cards mean that the counters are only partially effective.
Counters to win conditions
Cards that can defend the main threats your opponent can play.
Counters to secondary win conditions
Despite not considered win conditions, these cards need to be defended as well.
Counters to defenses
How well your cards can counter all the possible defending cards of your opponent. (Only counters to dangerous defending units are listed.)